Frozen
December 22nd, 2017
Desperate to escape the icy clutches of this Winter of Discontent, I've been reading a book penned by Apsley Cherry-Garrard, a member of Scott's British Antarctica Expedition of 1910-13. THE WORST JOURNEY IN THE WORLD recounts a six-week-long slog across the ice, in the midst of winter, in order to retrieve—wait for it—three emperor penguin eggs. At the time, very little was known about the species because for one thing, no human being could possibly survive, let along thrive, in such a cold, hostile, sunless environment that is home to the stately birds.
That Cherry-Garrard and his companions came back alive, albeit frostbitten and frozen into their outfits fashioned of feathers and various animal skins, is a testament to human endurance. But what amazes me even more is that their spirits never flagged. Even as hurricane-force winds shredded their canvas tent and swept away half their gear, nary a discouraging word was to be heard. I find myself wishing we could go back to a time of civil discourse and complete sentences.
And what sentences they were! Here is Cherry-Garrard on the type of literature in which he took comfort during the arduous journey.
"BLEAK HOUSE was the most successful book I ever took away sledging, though a volume of poetry was useful, because it gave one something to learn by heart and repeat during the blank hours of the daily march, when the idle mind is all too apt to think of food in times of hunger, or possibly of purely imaginary grievances, which may become distorted into real foundations of discord under the abnormal strain of living for months in the unrelieved company of three other men."
It's a beautiful sentence, one that puts my own pathetic scribblings to shame. So for now I shall just stop trying. Better to snuggle up to a good book, or just sit quietly here by the fireplace with my cat Jezebel, rotating her from time to time so that she doesn't get crispy on one side.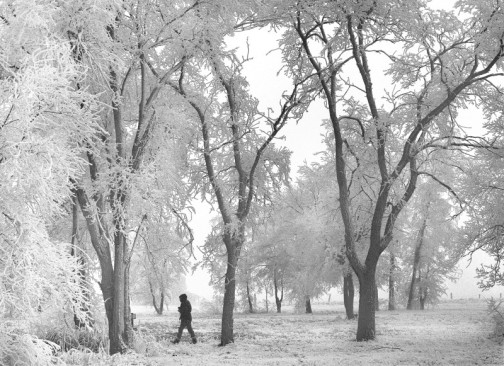 -Richard Menzies