Remembering Bristlecone Bob
May 24th, 2017
Robert Starr Waite died in a nursing home on May 8, leaving behind an enormous pile of papers documenting twenty-plus years spent researching, exploring, and canvassing sparsely populated settlements abutting the Snake Range in extreme western Utah and eastern Nevada.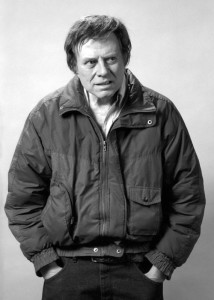 "I was doing it entirely on my own," he once told me. "Because I knew we had something that was just totally different—a totally different landscape type from anything else in the national park system. And I knew Nevada did not have a national park."
One of the reasons Nevada didn't have a national park was because nobody in Nevada wanted one. Who was this Robert Waite person, they wondered, who just would not go away?
"It's a tough lifestyle over there, as you know." Bob continued. "They were concerned about losing their grazing land; they were concerned about losing their mining rights. And they've been there so long, they think it's their own country. They own it; their heritage is there.
"I was sitting in one hearing, and this one guy—I sat between him and his wife—she recognized me right off, and grabbed me by the front of the shirt. And he said, 'You're the one!'" They threatened to tar and feather me—I'll tell ya, this little lady got up in front of the hearing over in Ely and said, 'We oughta tar and feather Bob Waite.'"
Threats notwithstanding, Bob persisted—sending letters, filing proposals and making phone calls to whoever in Washington would listen. Finally, in August, 1987, the Great Basin National Park was signed into being by President Ronald Reagan. At a patriotically decorated tent on the old Baker airfield, fourteen dignitaries—including senators Harry Reid and Nevada governor Richard Bryan—were in attendance. So, too, was Robert Waite, wearing a newly purchased suit coat with the price tag still dangling from the cuff. The festivities concluded with a western style barbecue in Garrison. Dr. Waite was relieved to learn he was not on the menu.
Soon afterward, the man once billed as "father" of the park was shunted aside. Waite lay the blame on a park superintendent from Boston who didn't share his passions and probably didn't appreciate the incessant input. So he turned to promoting another
project, Dinosaur National Park, and as a result I now have a second folder stuffed full of notes, maps, and hastily scribbled phone numbers. One of those phone numbers is mine, and I have to admit that I wasn't terribly upset when those late night calls began to peter out. Via the grapevine I learned that Bob had moved from his cluttered house on Roosevelt Avenue to an assisted living center, and from there I lost track of him until his brief obituary appeared in the newspaper. There was no guestbook to sign at his viewing, which was just as well considering the dearth of viewers.
The lonely crusader we knew as Bristlecone Bob will be interred at a later date in the Springville City Cemetery, but I'm pretty sure I'll never visit his grave. Instead, I'll think of him next time I'm hiking the slopes of Wheeler Peak or tramping the sagebrush in Spring Valley, where Bob's mother was a pioneer schoolmarm. I'll remember his undying enthusiasm for this out-of-the-way part of the world.
"If you're willing to get out of your car and do some walking," he once told me, "you'll get into some fantastic country. There's a canyon in there that's called the Big Wash. Sounds like absolutely nothing, like a gutter somewhere in the desert, but I'll tell ya, that is a fantastic canyon. Reminds me of Yosemite. Of course, it's not that grandiose, but there's some beautiful country back in there. Boy, it's an experience!"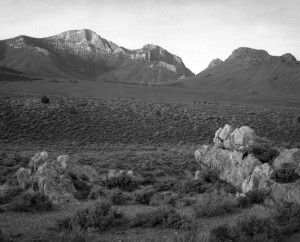 -Richard Menzies