Larry's Last Stand
August 22nd, 2016
Comes a time in every man's life when he's disinclined to pick and move. Such is the case with Larry Rake, whose humble abode is now the last house standing on a city block in Price, Utah. All around him is freshly-graded earth where seven neighboring houses recently stood, all razed now in order to make room for what will soon be an urgent care center and pharmacy. As far as Larry's concerned, the bulldozing has been an improvement.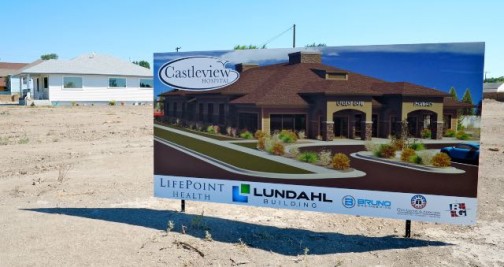 "You should have seen all this crap around me," he says. Terrible, run-down, unkempt houses—especially on First North. The sanitary department should have shut 'em down. I can't believe people would live in that filth."
A Navy veteran, Mr. Rake runs a tidy ship. Everything inside is clean and orderly, and structurally the house is in much better shape than when he bought it twenty years ago. By his estimate, he's invested sixty grand in fixing it up, which is one reason he's disinclined to sell. When asked by the developer how much money it would take, Larry came up with the figure of $649,900. Why? Because he was determined to make the developer an offer he couldn't possibly accept.
"They knew I wasn't gonna sell," he explains with a chuckle. "I'm too old to move. I told the guy, 'I'm 75 years old.' I said, 'I can't even lift anything anymore. I'm done!' They understand. They've been real nice to me, the whole hospital."
How nice have they been? Well, recently, Larry was invited to participate in the groundbreaking ceremony. This in spite of the fact the architect has had to alter the clinic's layout in order to accommodate the last man standing.
"This is all gonna be parking to the south of me," he explains. "And that's gonna be a two-way driveway, so cars can come in from First North, go to the building and then exit through here. It isn't gonna bother me at all. They're supposed to build a six-foot-high fence all the way around me."
Another upside: Should Larry Rake ever require urgent care, he's within easy limping distance of the clinic.
"I just wish they'd get going on it," he adds. "I think they'll start in the next couple of weeks. And I'm gonna enjoy it, because you know what? I won't have to look at all that crap back there, and all those power poles and wires will be gone. I might put up some bleachers. My friends will come over; we'll drink beer. Play music real loud and throw the beer cans. And when it's finished, I'll have a great big beautiful building to look at."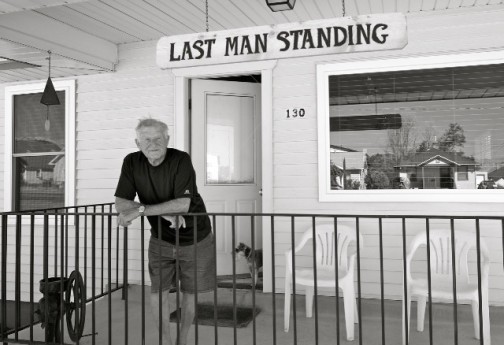 -Richard Menzies