Holy Roller
August 13th, 2015
Earlier this month, Speed Week on the Bonneville Salt Flats were cancelled due to a shortage of salt—a situation made even worse when Terry Dalton scooped up and carted off eight ounces of the stuff. A native of Christchurch, New Zealand, Terry had traveled halfway around the world visit the place where in 1968 his hero and fellow Kiwi Burt Munro set a land speed record of 183.586 mph astride a highly modified 1920 Indian Scout. No Indian motorbike has ever gone faster.
In New Zealand, the late Mr. Munro is a national hero, and perhaps no one is more enamored of the racing legend than is Terry Dalton, whose dream it is to somehow acquire the so-called Munro Special (currently in the possession of a Tom Hensley of California) and return the bike to New Zealand, where he hopes to reunite it with the trailer Burt used to tow the machine from Long Beach to Utah and back again. Like the motorcycle, the trailer never made it all the way back to New Zealand; that is, until Terry won the thing in an eBay auction and then had to "smuggle" it out of California because the sellers were receiving anonymous death threats. That's just how important anything associated with Mr. Munro has become following the 2005 biopic "The World's Fastest Indian," starring Anthony Hopkins in the role of the loveable eccentric from Invercargill.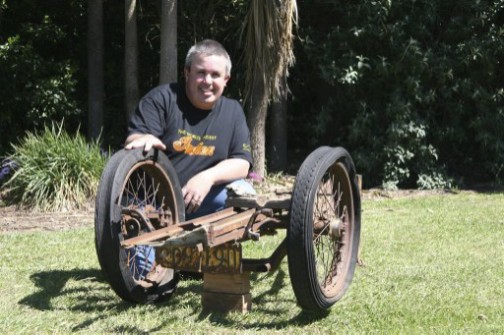 I'm proud to say I played a part in helping Terry authenticate his purchase—thanks to a picture I shot of Burt's trailer back in August, 1971. And now Terry has repaid the favor by presenting me with what can only be described as a holy relic: a fragment of rubber taken from one of the trailer's two tires. Or tyres, if you prefer.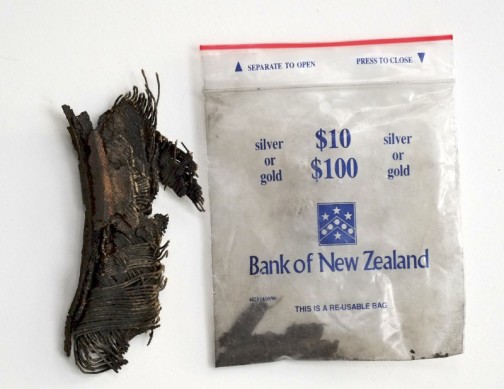 I hardly know what to say, and perhaps it would be better if I didn't say anything. I mean, whoever made those death threats back when Terry was sneaking the trailer out of the country might now come looking for me. Would I put up a fight? You bet I would! I mean, this little rubber relic is a piece of motorcycling history. Sure, it's just a fragment, but, then, whole civilizations have been reconstructed from such fragments. Matter of fact, I've become a de facto authority regarding Burt Munro's lifelong quest for speed, based entirely upon an on-so brief encounter with the man, 45 years ago in the West Utah Desert.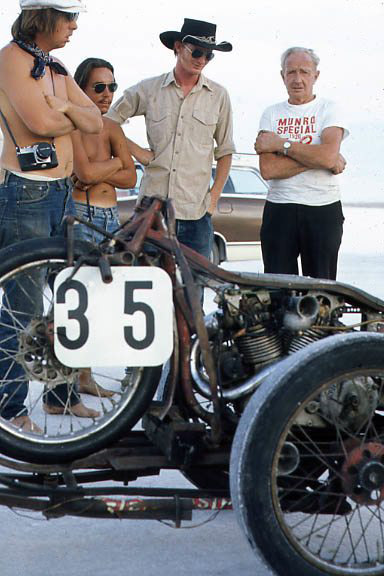 -Richard Menzies