Holiday Limbo
December 30th, 2013
For the record, it's not my favorite time of year. Everything grinds to a halt; the Christmas cards stop coming and the mailbox begins filling up with bills. The tree in the living room is dead and must now be undecorated. The stockings unhung, the lights unstrung, the mantle dismantled. All ornaments must be boxed and stowed away.
Alex and Kate are on their way back to Pasadena. Anne and I remain in Salt Lake with our two cats: Casper, who we adopted almost twenty years ago and Jezabel, who ran away from her home last summer and for whatever reason has adopted me.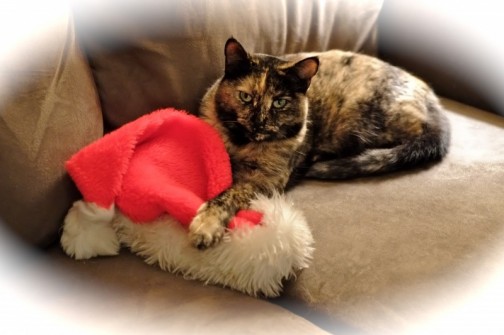 The soft powdery snow that fell two weeks ago has hardened into permafrost. The walkways and driveway are glaciated; down the lane I hear no sleigh bells nor children singing. Jezabel has now moved from the sofa and sits by the window, hoping to spot a bird, but no birds are to be seen. Just bare branches, icicles and wisteria seed pods illuminated by a distant street lamp.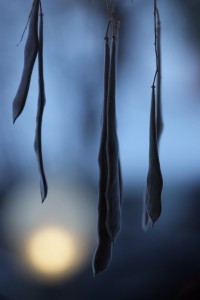 Just one more day and 2013 will become history. It's a miracle, I suppose, that I haven't yet done the same. And so I raise a toast to whoever might be reading this. Here's wishing you and yours a prosperous, healthy and happy 2014. With longer days and shorter nights!
-Richard Menzies