Testing
January 14th, 2013
This is a test to see if I can somehow figure out how to post a blog on my new, improved website. What happened was, my tech-savvy son Alexander and his wonder cat Spock came to visit over the holidays and took up residence in my office. Alex busied himself writing code and changing settings, whilst Spock fiddled with the cables and danced the fandango on my keyboard. Now the pair has returned to Pasadena, leaving me all alone on the bridge (Think Bruce Dern in Silent Running).
Don't remember Bruce Dern? He played the head bad guy in all those B-grade biker flicks of the Sixties—all of them, that is, except for the one that featured John Cassavetes as the leader of the pack. Every film had pretty much the same plot: rowdy biker gang descends upon small town, where they proceed to guzzle beer, disturb the peace, destroy property and abduct young women at will. Grownups are cowed; the police are powerless to stop the mayhem. Where, oh where, is Billy Jack when you need him?
The genre was inspired by a real life event that took place in Hollister, California, in July, 1947. The invading gang was the Boozefighters Motorcycle Club, founded by the charismatic "Wino" Willie Forkner. Like most members of the club, and half the high school students in Blackboard Jungle, Forkner was a veteran of World War Two. Until James Dean came along, grown men were obliged to play the role of teenagers in Hollywood films.
The median age of Boozefighters today is somewhere around sixty. Recently I had a conversation with one of them—a pleasant fellow named Snowman—who tells me the club still "terrorizes" Hollister from time to time with full cooperation from the Chamber of Commerce. Turns out motorcycle rallies are good for business.
How did I get off on this tangent? Well, it's the middle of January and I'm bored. I'm also suffering from SAD (Seasonal Affective Disorder) compounded by PMS (Parked Motorcycle Syndrome). Christmas is behind us and now come the bills. The fluffy snow that made our holiday merry and bright has turned to brownish-black permafrost, which won't even begin to melt away until mid-February.
It could be worse. At least I have a computer. I remember winter afternoons back home in Carbon County when there was absolutely nothing to do on days like this but gather 'round the Stromberg-Carlson and listen to a program called "Hawaii Calls." Each show began with the sound of pounding surf on the beach at Waikiki. Then came ukulele music conducted by Harry Owens, composer of "Sweet Leilani." It was hard for us to believe there was such a place as Waikiki, when the only warmth we felt came from the radio's many vacuum tubes.
Nowadays we have microchips and the Internet, and all I have to do is tap a few keys and I can be in touch with anyone, anywhere in the world. So in that respect I'm grateful for modern technology, even though I don't quite understand how it works.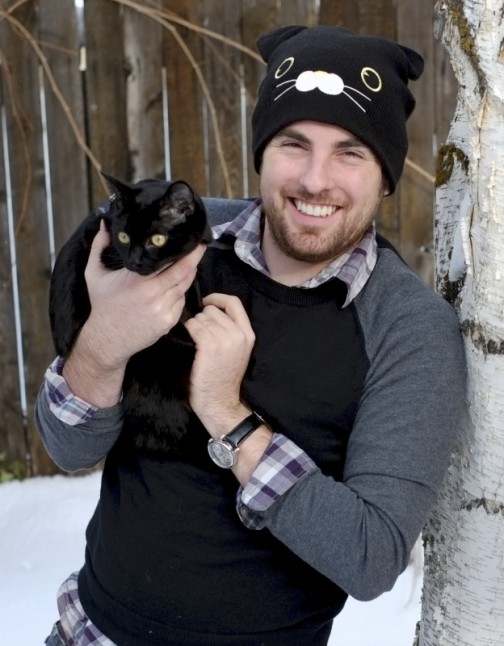 -Richard Menzies